Densizzer
Densizer - Sharp classifications by size or density
Flat Bottom - For removal of organics (Lites Out configuration), restricted head room or difficult to flow materials.
Characteristics of Densizer Applications
Application requires a sharp separation.
Classification range (for 2.7 sg material) is 20 to 200 mesh.
Customer wishes to separate two materials of different specific gravities.
Theory of Operation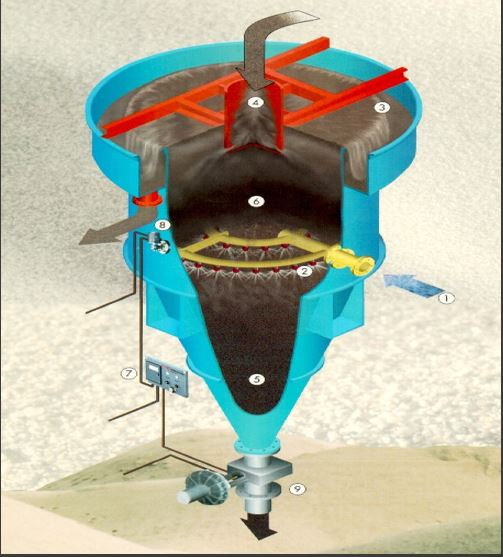 Feed enters the unit at 35 to 65% w/w
Water is injected to produce a rising current
The interaction of particles with the rising current forms a dense "teetered" bed of solids.
Teetering Bed in a Densizer
Theory of Operation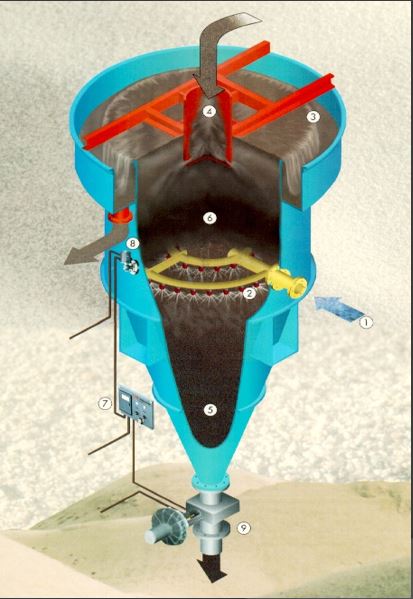 4. Particles with hindered settling velocities less than the rising current (e.g. lighter gravity or finer sizes) rise to the top and are discharged over the weir.
5. Coarser and heavier gravity particles are discharged through a pinch valve.
Sizing Up the Situation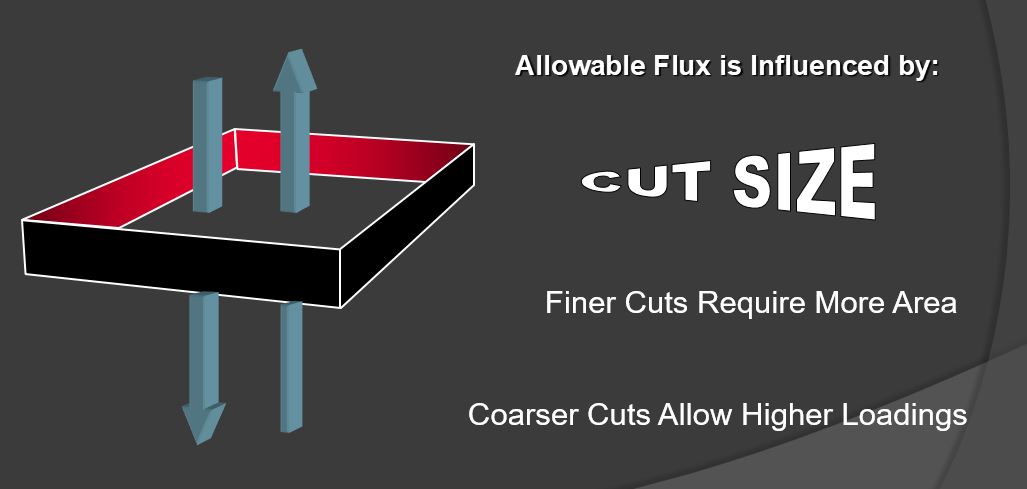 Sizing Up the Situation
Sizing Up the Situation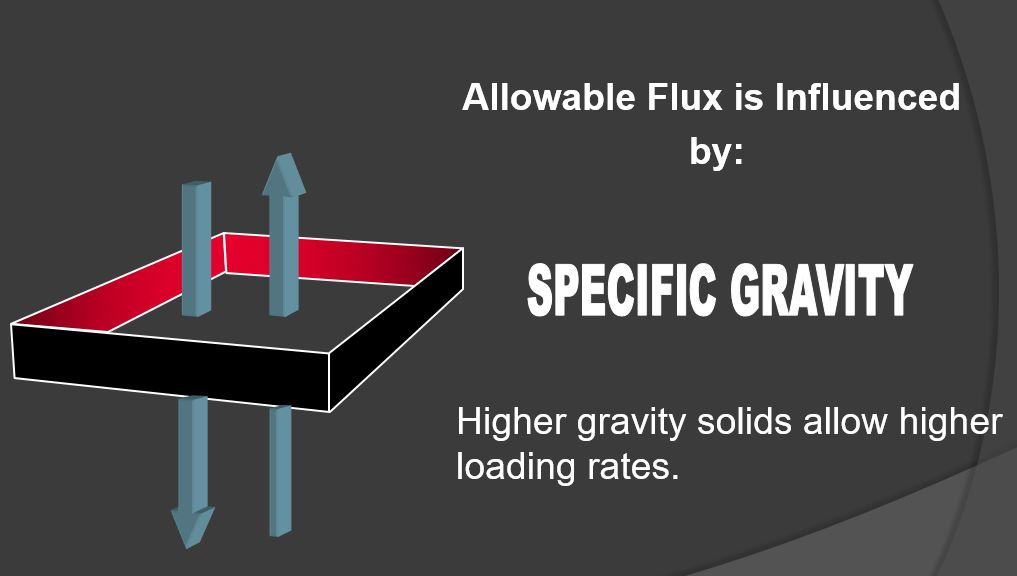 Rules of Thumb
For size classification at 30 mesh, 3 to 3.5 TPH of dry solids per square foot.
The smaller the cut size, the more area required for any given tonnage. A 140 mesh cut could be limited to 1 to 1.5 TPH per square foot.
Separation of two minerals by gravity works best when the specific gravties differ by at least 0.7.
Fitting the Densizer into the Plant
Feed solids concentration must be 35 to 65% w/w
Teeter Water does not need to be clean
Underflow ranges from 65 to 80% solids by weight
Installations are commonly 30' to 40' tall
Advantages
High Capacity: Relatively small floor space for effecting sharp 20 to 200 mesh cuts.
Low Maintenance: Low internal velocities minimize wear
Online Control of Separation: Operator can change product to satisfy new specifications by simply keying in a new setpoint.
Classification is Automatically Maintained: Operator is guaranteed product consistency.