JM-MIX impellers
Provided Mixers, JM-MIX impellers for reduction batch time, improved heat and mass transfer. Better Yield and quality with lower power consumption for your mixing application.

Saving in capital cost as significant reduction in power reduces size of motor, gear box & shaft diameter, which result in reduction in shaft weight, its machining cost and corresponding parts like mechanical seal, bearings, couplings etc.

Can be made in any commercially available metallic construction and suitable lining with easy installation.

Total unit responsibility right from concept of mixing solution to commissioning.

Major Industries which can be benefited from our experience are chemicals, bulk drugs, agro chemicals, dyes & pigments, textile auxiliaries, perfumery and aromatic chemicals, natural oils.
Why JM-MIX Impellers
Flow Pattern:
JM-MIX impeller, the liquid is being pushed down or up in the length of the wall. At the same time, fresh material is continually drawn into the impeller region maintaining the mixing cycle suction into the impeller sets in a vertical circulatory pattern of mixing

The axial motion imparts a much higher bulk fluid velocity for a given power consumption. The axial flow pattern also plays important for lifting solids off reactor bottom in solid liquid application.
Drag Minimization:
In case of conventional impellers vertex is generated on the trailing edges of the blades as shown and which in turn causes drag.
The improved blade profile of the JM-Mix impeller reduces the vortex generation at the trailing edges of the blades making the entry of blades into liquid with least frictional forces. The entire action reduces the drag.
Better Heat Transfer:
Super Impeller generates primarily axial type of flow pattern which improves pumping of liquid, sweeping off solids from bottom which result in better mass and heat transfer rates and this may result in reducing the process batch time.
Minimizes aeration:
Due to the controlled mixing pattern of axial motion, there is no unnecessary turbulence at the surface. This minimizes the action of the liquid.
Easy installation:
The JM-Mix Impeller can be easily installed / replaced on existing vessel just by replacing the bush and blades, motor and gear with in a day.
Low payback Period:
Significant reduction in capital cost for new vessel can be achieved due to lower power requirements which lead to reduction in size of motor. Gear box and shaft diameter reduces the weight of shaft and its cost of all corresponding parts like mechanical seal, flexible and rigid couplings, bearing etc.
Advantages:
Reduction in batch time
Lower Power Consumption during mixing
Improve Heat & Mass Transfer
Better Yield and Quality
Batter Solid Suspension
Case Study:
Industry – Dyes & Intermediate
Location - Ahmedabad – Vatva GIDC
Company – Bodal Chemicals Ltd.
Vessel Type - Condensation Agitator
Capacity – 33000 L
Project Period-1st Half of 2006
Before JM-MIX impeller:
Client could process not more than 22000 Ltrs Capacity
25 HP Motor was used – which was drawing approx 33Amp at Reaction
10" Radicon Gear Box was installed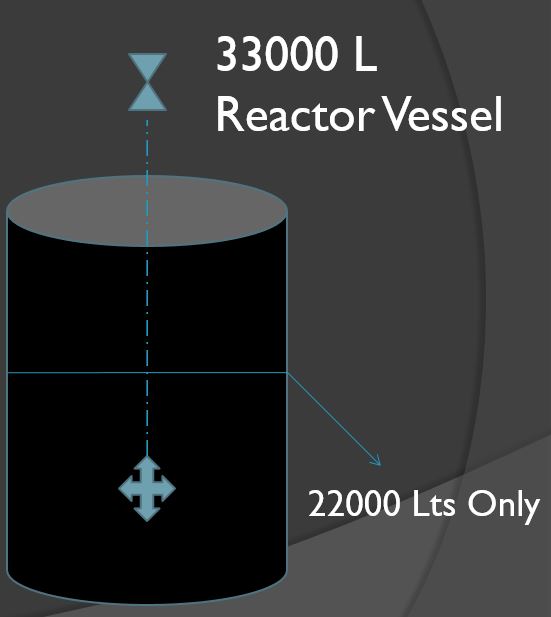 Solution of JM Engineers:
Replaced the reactor blades with research conducted state-of-art J.M. designed blades
Without Changing any Condition like Motor, Gear Box, Shaft, Bearing Housing, etc.
Benefit:
Agitator started working Smooth
Drawn 11-12 Amp Only during process
Above All They could Process 25000 Lts of material thus FULL Installed Capacity
Case Study:
Industry – Dyes & Intermediate
Location - Ahmedabad – Naroda GIDC
Company – Shree Swati Textile Pvt. Ltd.
Vessel Type - Reactor Agitator
Capacity – 15000 Lts
Project Period-2nd Half of 2010
Before JM-MIX:
Client could process not more than 7500 Lts material in the 15000 Lts capacity vessel
15 HP Motor was used – which was drawing approx 25Amp at Reaction
8" Radicon Gear Box was installed
Solution:
Replaced the reactor blades with research conducted state-of-art J.M. designed blades
Introduced planetary Gear Box
Benefit:
Agitator started working with only 10 HP motor
Drawn 5-7 Amp Only during process
Above All They could Process 15000 Lts of material thus FULL Installed Capacity was utilized just Doubling the production
Case Study:
Industry – Dyes & Intermediate
Location - Mumbai – Taloja
Company – Ravi Dyeware Pvt. Ltd.
Vessel Type - Reactor Agitator
Capacity – 1,00,000 Lts
Project Period-2nd Half of 2011
Before JM-MIX:
Client could process not more than 50,000 Lts material in the 1,00,000 Lts capacity vessel
110 HP Motor was Design by their Process Consultant in Reaction
Planning to14" Radicon Worm Gear Box at 28 rpm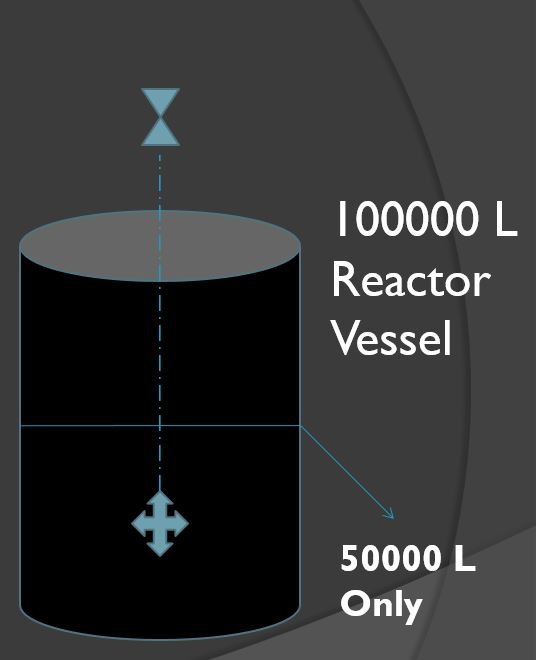 Solution:
Replaced the reactor blades with research conducted state-of-art J.M. designed blades
Introduced Planetary Gear Box
Benefit:
Agitator started working with only 60 HP Motor with 36 rpm
Drawn 57 to 62 Amp Only during process
Above All They could Process 100000 Lts of material thus FULL Installed Capacity was utilized just Doubling the production